Top 50 Leading Chinese Brands Awards: YOOZOO Features for Third Year Running
09/24/2019
September 17th, 2019, Facebook held the 3rd Overseas Innovation Summit in Shanghai. At the summit, Facebook and KPMG jointly released the "Top 50 Leading Chinese Brands" rankings. 2019 is the 3rd consecutive year that YOOZOO has appeared on the rankings, highlighting the strength of the YOOZOO brand loved and trusted by players around the world.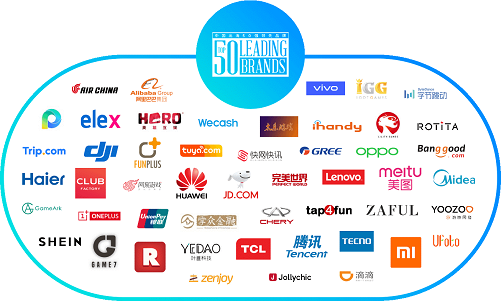 The Top 50 list comprehensively evaluates hundreds of Chinese firms on a brand index (including brand awareness, relevance and reputation). A survey conducted by KPMG interviewed 2,400 overseas consumers of different languages, age levels, cultural backgrounds, and income levels was combined with Facebook's data on precision coverage, brand expressiveness and business integrity. This year's Top 50, in addition to YOOZOO, saw Air China, Huawei, Alibaba, Tencent, Lenovo and Xiaomi all feature.
YOOZOO Games is one of the earliest games companies in China to expand into overseas markets. In 2013, YOZOO launched "League of Angels" in the European and American markets, successfully establishing itself in the overseas market. At the end of 2016, "Legacy of Discord – Furious Wings" was distributed worldwide, successfully topping the App Store and Google Play bestsellers in 57 countries and regions overseas, and in 2017 became the best-selling ARPG mobile game in overseas markets. In 2018, MMORPG "Era of Celestials" also achieved impressive results in overseas markets, becoming an explosive title on the MMO mobile games market in the European and American markets.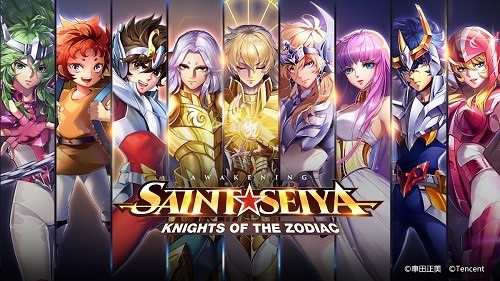 In 2019, YOOZOO's self-developed SLG masterpiece "Game of Thrones Winter is Coming" was released globally, and has repeatedly won global recommendations from Facebook. In the first half of the year, "Saint Seiya: Awakening" was successfully released in South East Asia, becoming the number grossing RPG in Hong Kong and Taiwan. The Western market version "Saint Seiya Awakening: Knights of the Zodiac" was recently released in Europe, the Americas, and other regions.
YOOOZOO is headquartered in Shanghai and supported by regional subsidiaries in Germany, Japan, South Korea, India, Singapore, and the United Kingdom, forming a global distribution network. YOOZOO plans to deploy more global R&D centers in order to strengthen the overseas distribution operations and refine regional market growth.
Being selected as one of China's Top 50 Leading Brands for three consecutive years proves player's faith in the YOOZOO product range. In the future, YOOZOO will continue to consolidate its leading position and provide users with a high-quality entertainment experience based on top quality game play.