10 Years of Sharing Simple Joy
12/30/2019
2019 was an excellent year for YOOZOO. This year, the global entertainment company released two brand new IP titles; Game of Thrones Winter is Coming and Saint Seiya Awakening: Knights of the Zodiac. YOOZOO's corporate strategy was unveiled at the world's largest gaming conference, Gamescom, in Cologne; and exciting entries were also made into the worlds of AI and Esports.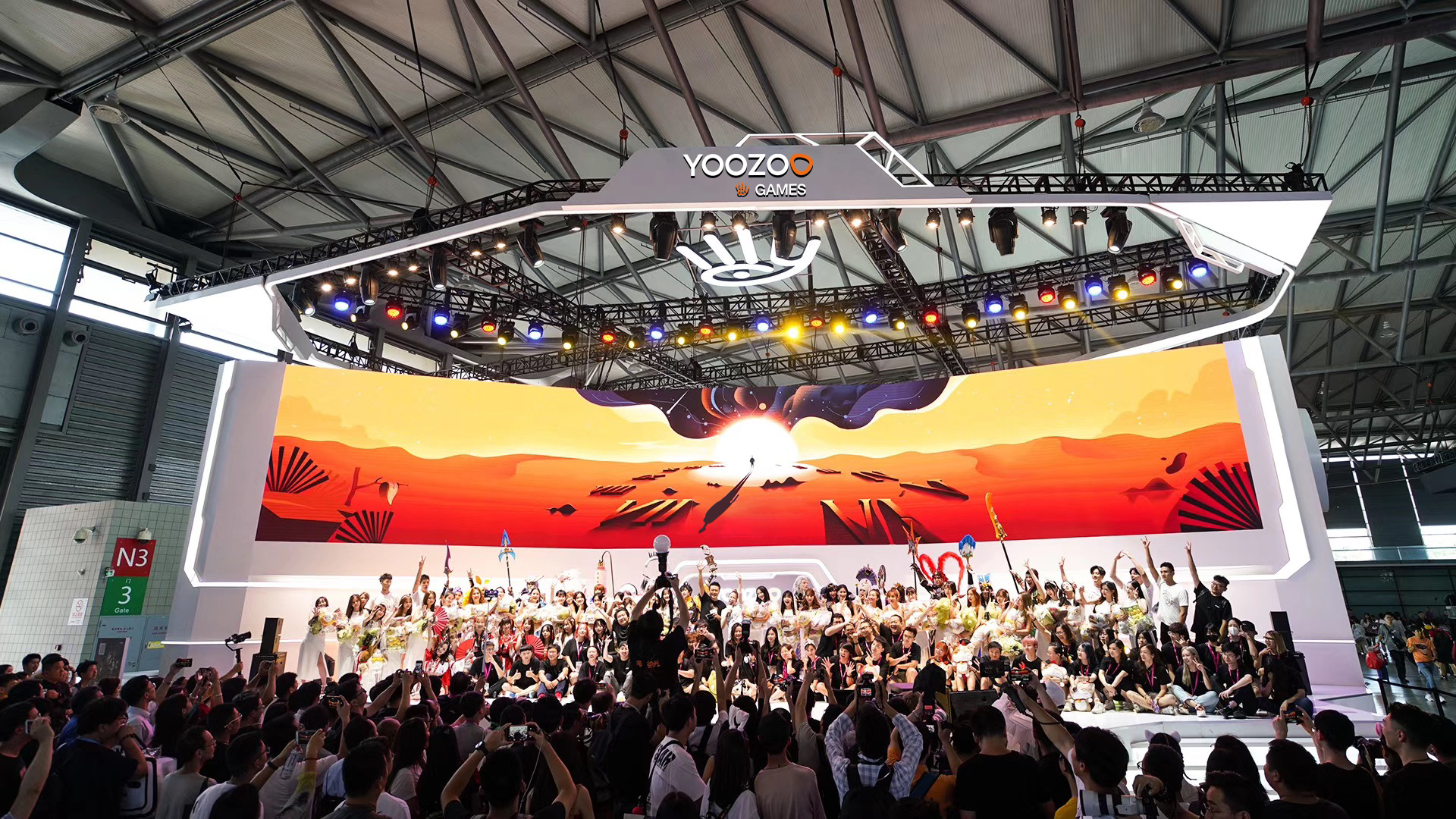 On June 22nd, YOOZOO celebrated its tenth anniversary. Lin Qi, Founder Chairman & CEO, published an open letter titled "Ten Years of Youth". Mr Lin reviewed the development of YOOZOO over the past 10 years, and forecasted what we can look forward to in the next 10 years. In the next decade, his letter reads, YOOZOO will need to build powerful engines and resources, as well as upgrade and regroup in terms of business direction, strategic decision making and organizational capabilities.
Each member of the YOOZOO family should regard our products as works of art, remain sensitive and adept to cutting-edge technologies, continue to gain further insights into user's needs, and cultivate a personal sense of cultural literacy and aesthetic design. Following this path, Mr Lin added, we will continue to create works which both retain heritage and offer a forward-looking dynamic.
As one of the few Chinese gaming companies to successfully compete on the global stage, YOOZOO places heavy emphasis on a Glocalization strategy, through R&D and regional localization. YOOZOO now has offices in the US, Singapore, China, Korea, Japan, Turkey, Germany, India – giving us the unique advantage of being able to identify changing market trends and consumer preferences, and tailor games to regional markets accordingly. It is therefore no surprise that in 2019 YOOZOO was named in the "Top 50 Leading Chinese Brands" rankings for the 3rd consecutive year – as jointly announced by Facebook and KPMG at the Overseas Innovation Summit in Shanghai. This is testimony to the strength of the YOOZOO brand loved and trusted by players around the world.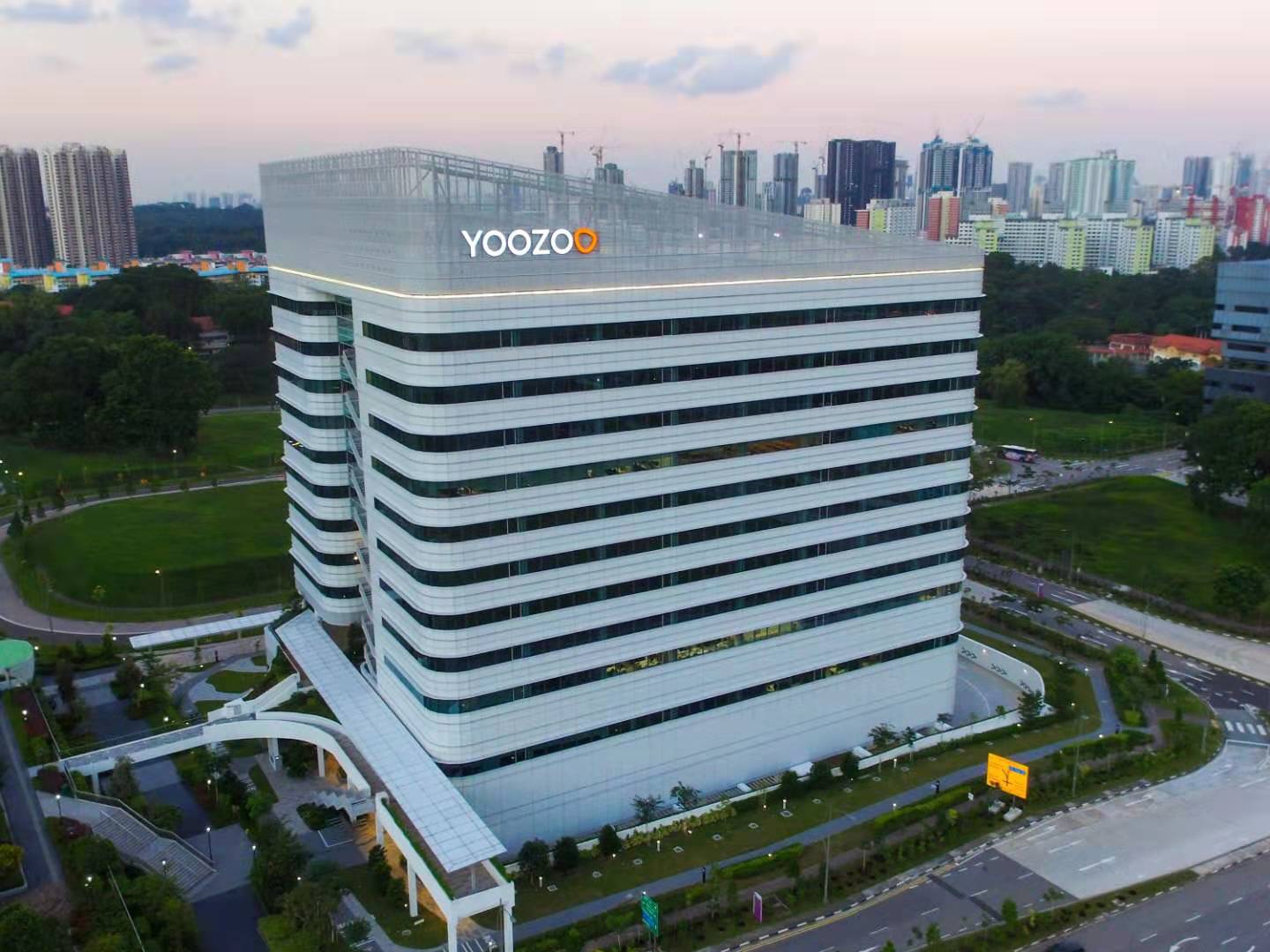 YOOZOO continued its global expansion this year with the opening of a brand new office at Mediapolis in Singapore. This new office hosts YOOZOO's cutting-edge Artificial Intelligence Innovation Lab. Headed by Chi-Keong Goh, an AI expert with over 15 years' experience, the lab is seeking to improve not only the gameplay experience, but also make improvements across a wide range of life areas including biomedical development – healthcare, wellness and sports.
Elsewhere, YOOZOO Games India also had an outstanding year, with its hot new title Ludo All Star picking up Best Casual Game of 2019 by Google Play. Other long-running smash titles including Poker Champions and Rummy with Sunny show the growing development in the India market. Success in these global markets is testimony to the ability of YOOZOO to adapt its global-mindedness to the unique tastes of different regions.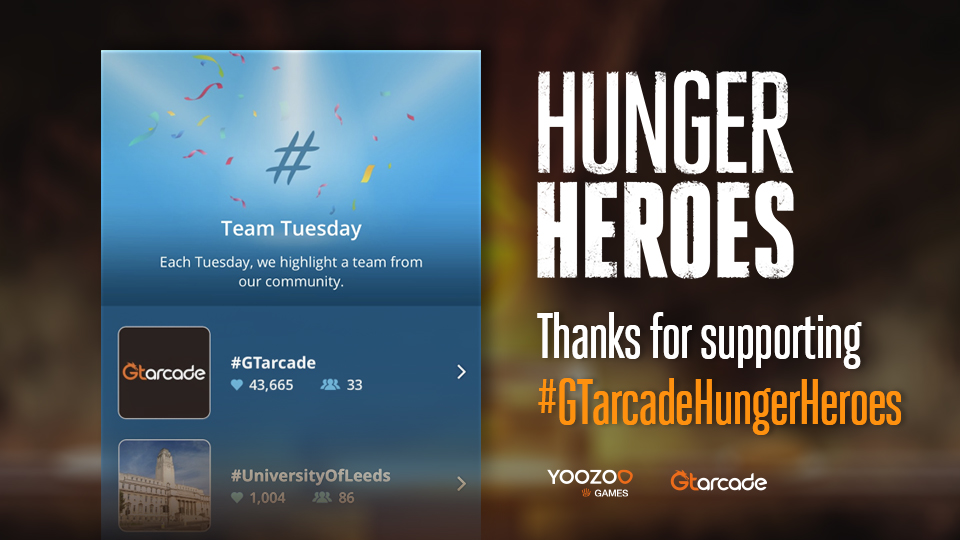 On YOOZOO's global gaming platform, GTarcade, a number of titles performed exceptionally well. Based on the childhood classic Japanese manga series written and illustrated by Masami Kurumada, Saint Seiya Awakening: Knights of the Zodiac became the number 1 RPG in France just two months after its release, and the top 10 in 20 countries worldwide. Demon-hunting Era of Celestials celebrated its 1st Anniversary with 4 recommendations on the Google Play store. Legacy of Discord, played in over 230 countries worldwide, entered the Top-10 grossing Chinese games published in the overseas market, as well as hitting the Top 5 of Sensor Tower's Top Chinese mobile games.
The latest instalment in the next-generation 3D MMORPG League of Angels series, LOAIII, celebrated its 1st anniversary with a total of 4 features on Facebook's Big Games. Monster-hunting MMORPG Ranger of Oblivion was also officially recommended on the App Store & Google Play Store four times. The global version of Game of Thrones Winter is Coming™, a real-time strategy PC browser game officially licensed by Warner Bros. Interactive Entertainment under license from HBO® was launched in March 2019 and is already proving a smash-hit with players around the world.
Entry was made into the exciting world of Esports this year, with two of YOOZOO's titles featuring in the West Bund Esports championship in Shanghai. Furthermore, the China-Korea Esports Carnival (CKEC) was officially launched in December. With Esports, rapidly becoming the most popular new form of entertainment for young people today, YOOZOO will continue to invest in its R&D strongholds to strengthen its positioning within this field and actively expand into other gaming categories.
2019 witnessed the commercial deployment of 5G in China, spurred on by demand for the technology as well as policy support. YOOZOO is at the very front of this field, in cooperation with Huawei. At the 2019 Huawei Cloud Internet Summit, YOOZOO CTO Wu Tao and Huawei Cloud China President Hong Fangming demonstrated the muscle of joint-powered cloud games with the cloud versions of Junior Three Kingdoms 2 and Era of Celestials. "The gaming industry is constantly exploring ways of leveraging technological progress to continuously improve the in-game experience." Wu Tao said.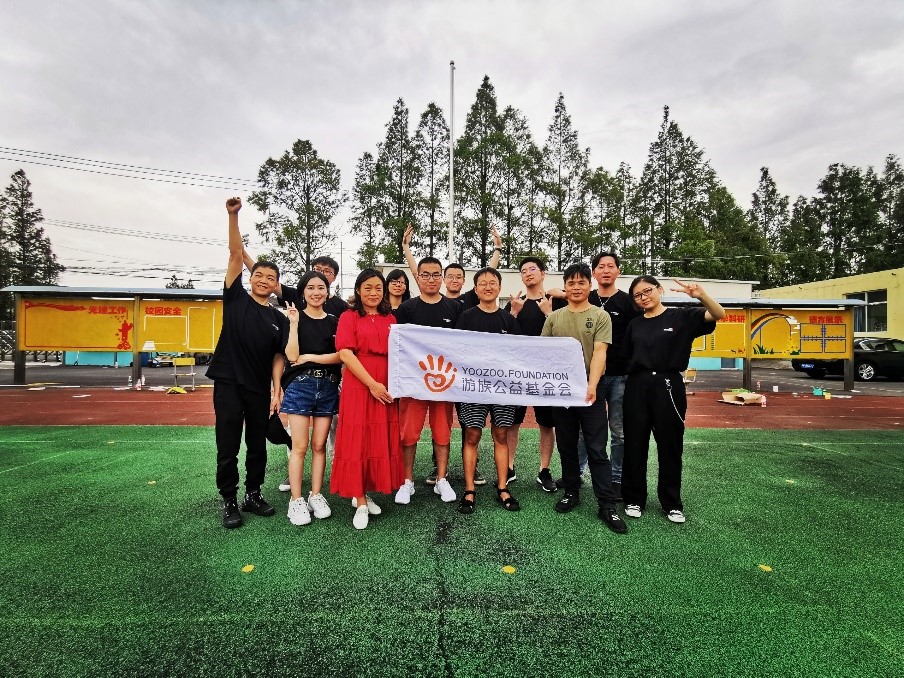 YOOZOO also fulfils its duty to give back to the communities it is responsible for. In August this year, YOOZOO ran the very first 'Hunger Heroes Gaming Marathon'. There were a number of ways in which players could participate – from sharing a picture of their smile meal, to livestreaming their Hunger Hero gameplay. For all of these actions, YOOZOO would donate meals to the World Food Programme's ShareTheMeal campaign. In total 43,655 meals were donated to the campaign. Elsewhere, there were a number of campaigns throughout the year to give back to schoolchildren in need in China, including donating learning resources and organising educational trips. The GTarcade 'Be A Santa' event is currently underway, raising money for charities helping the elderly – we look forward to seeing the final results of this campaign in the new year.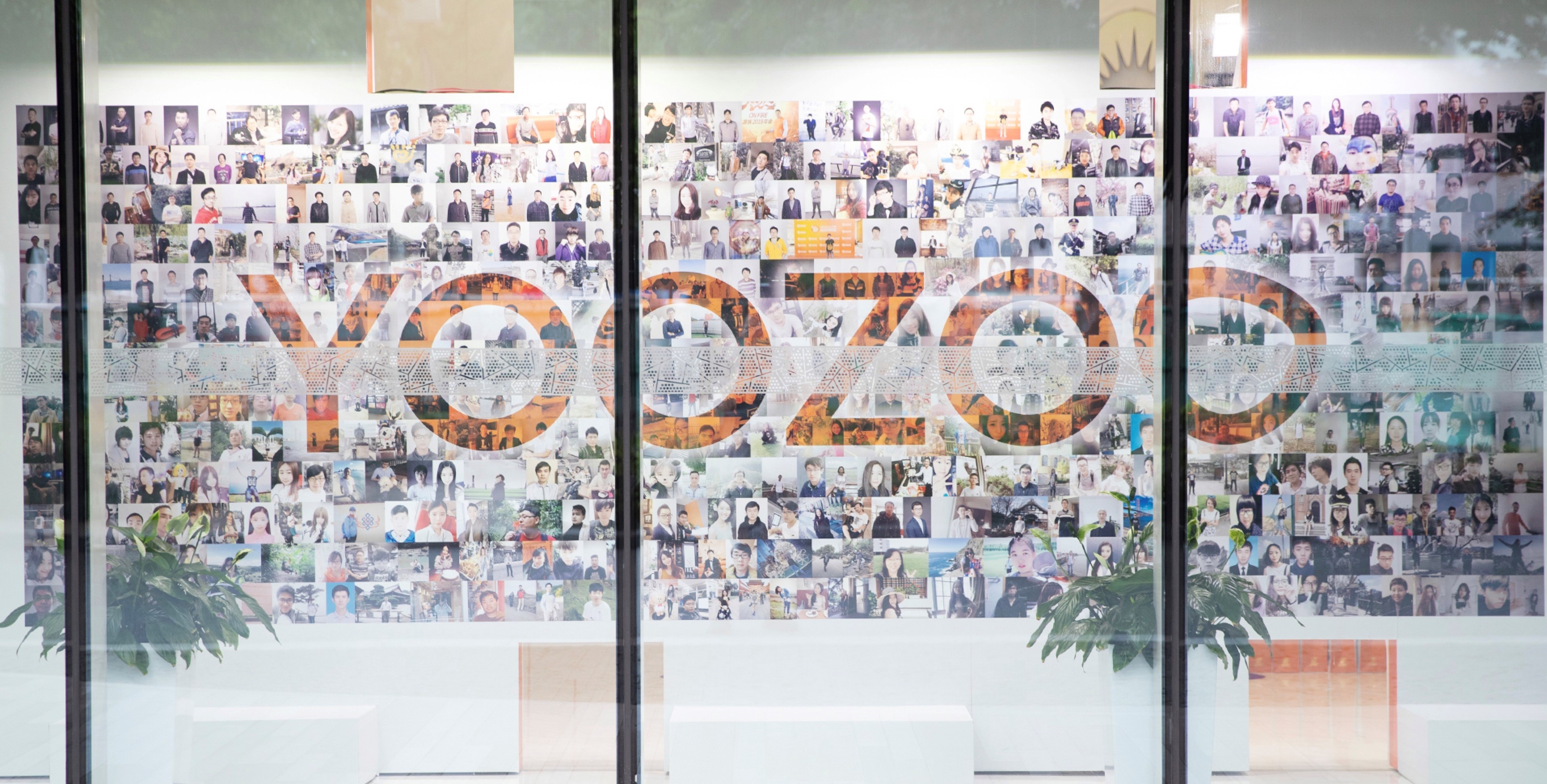 2019 saw a great deal of unprecedented changes, both in the entertainments industry, and in other areas of society. As humans, we often cannot anticipate or prepare for these changes, only react to them. The beauty of the videogames industry is the ability to connect us all together, through a shared language, despite what may be happening in the world around us. Having fun is one of the earliest and most primitive human conditions, and yet remains so relevant to our everyday lives.
Through games we can learn, grow and connect with people across different continents and time-zones, just as if they were sat in the very same room. Looking at the progress made in just 12 months in E-Sports, AI and Cloud Gaming, there is no doubt that very exciting times lie ahead for YOOZOO. As YOOZOO continues to provide global gaming platforms, players from all around the world will experience a 360 of developing and growing together in ways unimaginable. We look forward to sharing this journey with you!
In total we've published more than 40 titles in the past 10 years, and we've got plenty of exciting titles set for 2020, including the newest addition to the League of Angels series. As we move into our 11th year of Sharing Simple Joy, we would like to thank all of our players, partners and employees for their support – we wish you all a very Happy New Year, and look forward to sharing so much more together in 2020.