YOOZOO Takes Home Two Golden Gyro Awards
12/06/2019
The Fourth Golden Gyro Awards Ceremony was held on December 5th, hosted by Chinese Games Media Youxituoluo. Following its strong performance in game development and distribution, YOOZOO was named mobile game distributor of the year, with its tile Mirage in the Flower voted the most anticipated game of the year.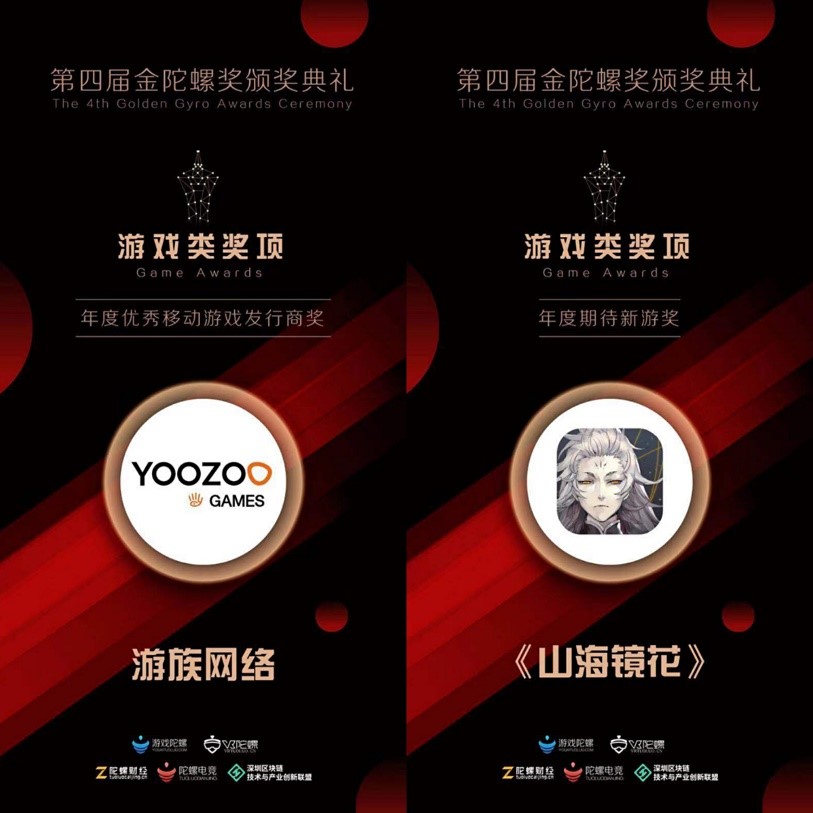 As a leading player in China's gaming industry, YOOZOO has launched over 40 games in ten years, including League of Angels, Era of Celestials and Game of Thrones Winter is Coming. YOOZOO continuously adapts its strategy to the fast-evolving gaming industry, and has well-established distribution systems for both the domestic and overseas markets.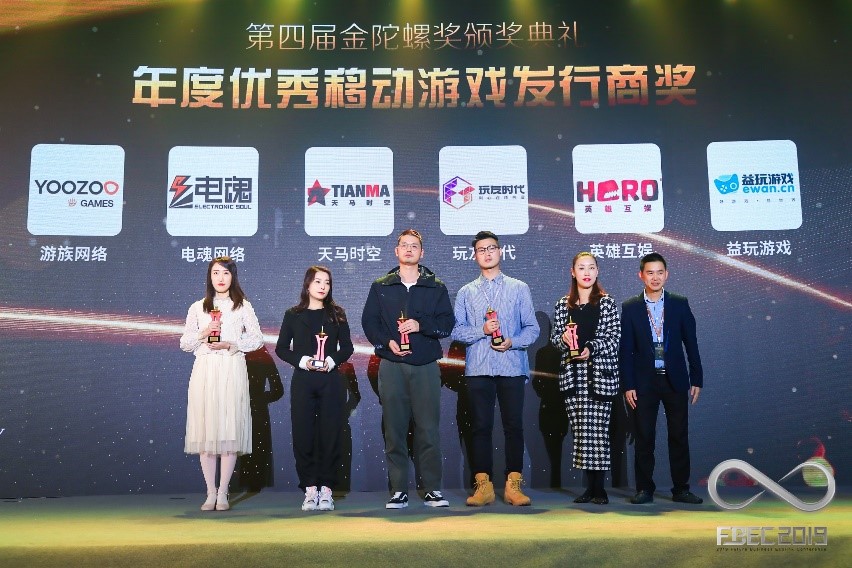 In China, YOOZOO's SLG blockbuster Game of Thrones Winter Is Coming won popular and critical acclaim upon its launch in July 2019. It received 3 consecutive App Store recommendations in 5 days, and made its way to among the top-downloaded SLG games. Recently, YOOZOO launched a sequel to its classic card game Junior Three Kingdoms, which, on the first day of its launch, took the top spot in the App Store's free game rankings and rose to the top 5 in the best-selling rankings in China.
Focusing on the overseas markets, 2019 saw YOOZOO place greater importance on game development and operation, in its continuous effort to bring high-quality offerings to global players. Upon its launch, the browser version of Game of Thrones Winter Is Coming won wide applause among global SLG players and received 4 Facebook recommendations. Saint Seiya Awakening: Knights of the Zodiac, a strategy card game developed by Tencent, licensed by Kurumada Studios, and published by YOOZOO, received multiple App Store and Google Play recommendations. Such a strong performance is owed to YOOZOO's distribution strategies which are tailored to individual regions.
The two awards are a testament to YOOZOO's outstanding performance in 2019 as recognized by game media and players alike. They are also recognition of YOOZOO's effort at continuous improvement and its ability to deliver entertainment classics to a global audience. Looking ahead, the ten-year-old game developer will continue its purpose of bringing simple joy to the world.