YOOZOO Wins 4 Awards at 2019 China Game Festival
11/29/2019
The China Digital Creative Technology Exhibition and 2019 CGF China Game Festival kicked off recently at China Optics Valley Convention & Exhibition Center. YOOZOO took home 4 awards at the event: Most Socially Responsible Game Developer; Most Influential Figure in The Creative Industry (CEO Chen Fang); Most Promising Game Title of the Year (Game of Thrones Winter is Coming); Best Promoter of Chinese Culture (Junior Three Kingdoms & Mirage in The Flower).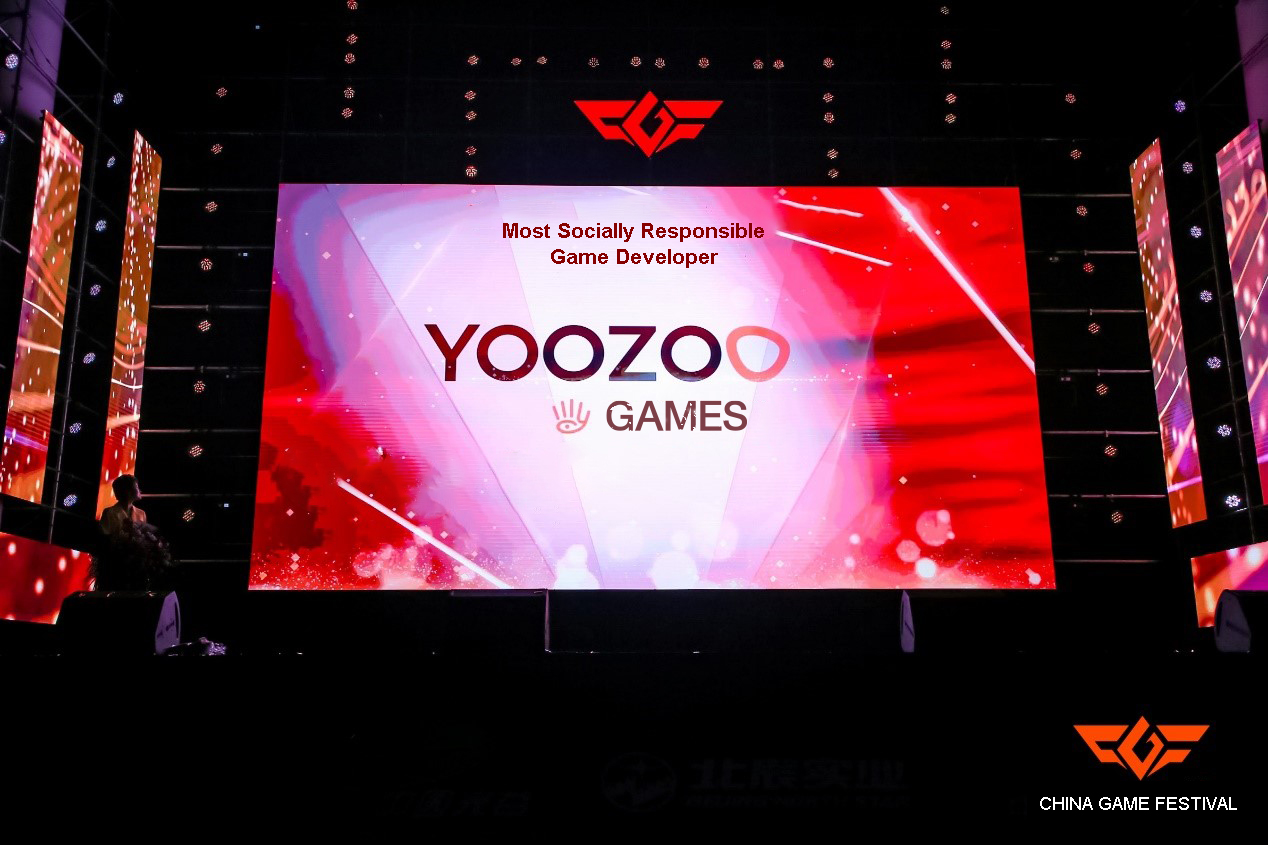 As a leading player in the cultural and creative industries, YOOZOO remains committed to bringing simple joy to its users around the world. It also seeks to extend the value of games by giving them cultural significance and turning them into a positive cultural promoter.
Its title Junior Three Kingdoms reincarnates historical figures from the Three Kingdoms as teenagers and delivers true historical events with a youthful twist. Mirage in The Flower, YOOZOO's 3D turn-based mobile RPG game, borrows ideas from Chinese Classics and builds on the adventure elements of the works to reimagine Chinese mythologies and create a fantastical world where humans and demons co-exist. Thanks to YOOZOO's well-established global distribution network, such classic-literature-inspired games are being exported around the world, helping to promote Chinese culture on a global stage.
Moreover, in order to integrate its games more deeply with traditional Chinese culture, YOOZOO set up a dedicated cultural research team, whose mandate is to enrich game content and extend game value by exploring ways to infuse games with traditional culture and Eastern philosophy.
On the game management and operation side, YOOZOO is working to deliver world-class titles. This year YOOZOO released Game of Thrones Winter is Coming, officially licensed by Warner Bros. Interactive Entertainment under license from HBO®. This is an example of how YOOZOO brings high-quality games to the global market, showcasing to the world the R&D capability of Chinese game developers.