China-Korea E-Sports Carnival Officially Launched
11/14/2019
Chongqing, famed around the world for its spicy food and pandas, has more recently become home to a thriving e-sports scene. On November 15th, 2019, the government of Zhong County in Chongqing Municipality signed a strategic cooperation agreement with YOOZOO. Both sides will cooperate in areas such as game research and development, game distribution and operations, e-sports tournaments, e-sports education and summits to jointly promote the development of the e-sports industry and digital economy in Zhong County. The first cooperation projects between the two sides, the Global E-sports Leaders' Summit and China-Korea E-Sports Carnival (CKEC), were officially launched during the signing ceremony, which was witnessed by Mr. Xiong Xue, Deputy Mayor of Chongqing Municipality.

Among those who attended the event were municipal level officials, Secretary of Zhong County Party Committee Mr. Lai Jiao, County Head of Zhong County People's Government Mr. Jiang Xia, CEO of YOOZOO Group Mr. Li Yong, President of Korean Game Circulation Association Mr. Quan Yuyi, Deputy Secretary General of China Audio-video and Digital Publishing Association Mr. Li Dawei, President of Internet Access Service Association of China Mr. Zhang Lubin.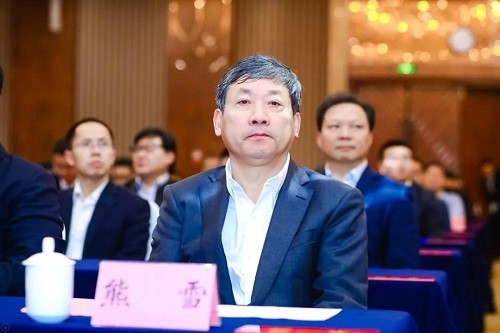 Mr. Xiong Xue, Deputy Mayor of Chongqing Municipality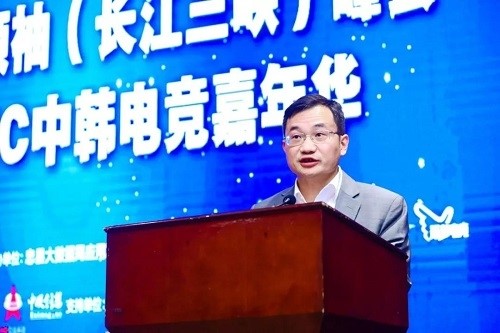 Mr. Lai Jiao, Secretary of Zhong County Party Committee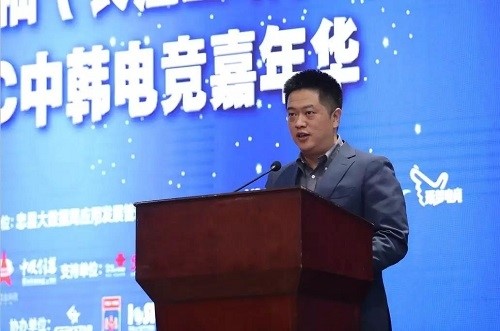 Mr. Li Yong, CEO of YOOZOO Group, making a speech
During the signing ceremony, the People's Government of Zhong County of Chongqing Municipality and YOOZOO Group signed the Strategic Agreement for YOOZOO's Establishment in Zhong County. In the meantime, YOOZOO, Chongqing Cable TV, Chongqing Orange City Tourism Investment Co., Ltd. and Beijing Zhuomeng Co., Ltd. signed the China and Korea E-Sports Carnival Strategic Cooperation Agreement.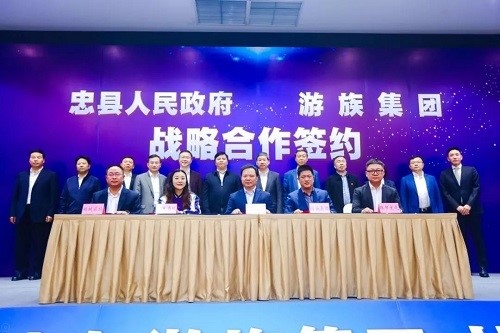 The Signing Ceremony of YOOZOO's Strategic Cooperation Agreements with Multiple Parties
In recent years, Zhong County has been implementing an innovation-driven development action plan led by big data and vigorously developing digital economies such as the e-sports industry and e-commerce, striving to build a sound digital economic ecosystem. Zhong County is intent on cultivating independent brands in the e-sports industry and creating an e-sports ecosystem. To this end, it has introduced YOOZOO, a renowned enterprise in the industry, to the county for not only game research, development and operations, but also international partnerships.

Global E-sports Leaders' Summit and China-Korea E-Sports Carnival (CKEC) officially launched
The Global E-sports Leaders' Summit is an international industry event initiated by Zhong County, centering on proprietary brands. It will be launched in the Three Gorges Harbor E-sports Hall on December 14th. The summit has invited leading figures, industry experts and media representatives from important bodies on the global e-sports chain, such as e-sports game enterprises, well-known e-sports TV stations, e-sports clubs, e-sports industrial zones of America, South Korea, Japan and Southeast Asian countries. At the summit, international and domestic guests will discuss a number of topics and major industry reports will be released, which will play an important role in improving Zhong County's position in the global e-sports industry chain.
The China-Korea E-sports Carnival (CKEC) is an international brand e-sports exchange event jointly launched by national-level industry associations of China and Korea. The event is strongly supported by the Chinese and Korean governments and their institutions. Through CKEC, China and South Korea will build an international platform for e-sports tournaments. They are eager to establish an international tournament brand centering around e-sports tournaments. CKEC will continue to improve tournaments in four aspects, namely professionalization, popularization, internationalization and the level of entertainment, so as to enhance consumer value and brand value of the event. The carnival final will be held at the Three Gorges Harbor E-sports Arena on December 15th.
The government of Zhong County will work hand in hand with YOOZOO and many other renowned e-sports enterprises, incorporate the advantageous resources of various parties and seize the opportunity of the times so as to jointly create a high-level and in-depth international e-sports spectacle!