YOOZOO Games Attends ChinaJoy 2017, Leading Future Pan-entertainment
07/28/2017
The Fifteenth Annual ChinaJoy expo officially commenced at Shanghai's International Exhibition Center on July 27th. This year's ChinaJoy attracted a broad plethora of leading pan-entertainment companies and industry elites from home and abroad to explore the future and development of China's pan-entertainment industry under the theme of "Review the Past Fifteen Years and Experience Pan-entertainment Together." The expo also highlighted the success of Chinese companies in the pan-entertainment realm in recent years.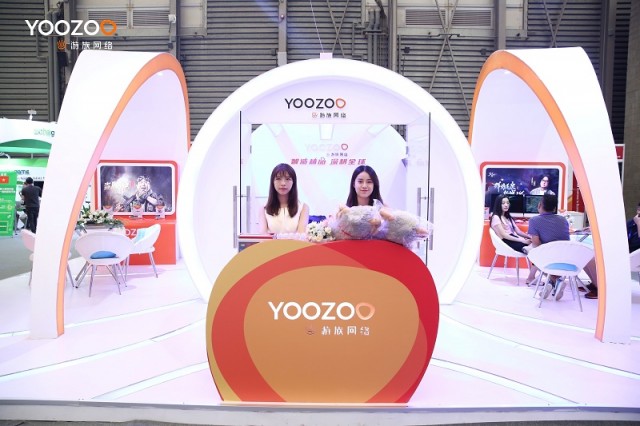 YOOZOO Games attends ChinaJoy 2017
YOOZOO Games continued its former two-year streak of securing ChinaJoy's largest BTOB exhibition booth this year, once again showcasing its top products, including Junior Three Kingdoms, The Advisors Alliance, and League of Angels II. This year also marked the third appearance of YOOZOO Games' mobile developer platform Mob, which caught the eye of gamers and businesses alike.
Intelligent Upgrades for Global Publishing - Embracing Pan-Entertainment with Excellent IP Products
YOOZOO Games' booth design for this year continued its orange and white theme featuring high-tech, futuristic motifs that matched its theme of "intelligent quality products" at this year's ChinaJoy. In recent years, YOOZOO Games has seen substantial intelligent upgrades in its global publishing capabilities, releasing several hot-selling IPs and exceptional games that have made major splashes around the world. The biggest draw of audiences to YOOZOO Games' booth was the company's lineup of excellent, broad-ranging IPs, including the recent film-game crossover hit product The Advisors Alliance, the browser game adaptation of the classic heroic novel The Legend Of The Condor Heroes, and the long-selling trading card product oriented towards adolescents, Junior Three Kingdoms.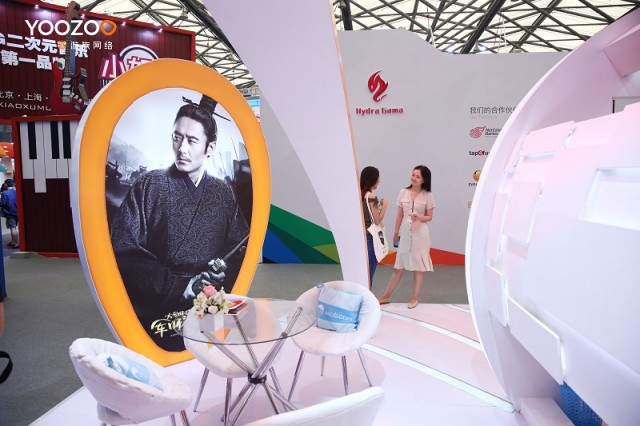 Premium Intelligent Products - Reaching the Globe

Apart from its leading IP rights and quality games, YOOZOO Games' brand new logo also drew broad audience attention. YOOZOO Games' successful expansion of its global reach has noticeably strengthened the company's global publishing capabilities and enhanced its abilities to secure global IP rights, making "global reach" a buzzword of this year's ChinaJoy expo. Certainly, it was more than just the flashy new logo that revealed YOOZOO Games' growing globalization - the company's continued development of its powerful global business and its overseas performance spoke volumes. YOOZOO Games' strategy in recent years has been one of "true localization", in which the company operates through cooperation with local businesses, enabling products like League of Angels II and Junior Three Kingdoms to achieve unprecedented success in overseas markets. YOOZOO Games is also going to hold a press conference during this year's ChinaJoy, to announce its partnership with WBIE and the licensing of a mobile game adaptation of major global IP, Game of Thrones, yet again demonstrating to the world YOOZOO Games global publishing and IP acquiring capabilities.

YOOZOO Games' dazzling reception room created a dedicated brand exchange space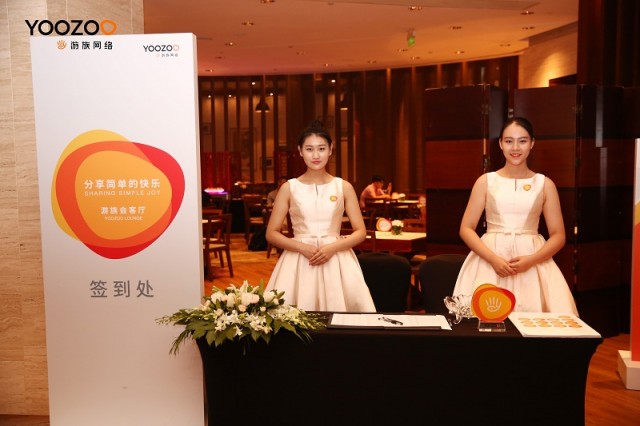 YOOZOO Games created a dedicated "YOOZOO Games Reception Room"
While visitors loved the brilliant ChinaJoy booths, major companies offered captivating brand extensions that went far beyond booth displays. To provide businesses and the media with a concentrated communication platform for media events and business negotiations, YOOZOO Games constructed a "YOOZOO Reception Room" that was styled after cafe booths, which further showcased and extended YOOZOO Games' brand outside of ChinaJoy's exhibition hall. In addition to functioning as a location for media tea breaks and interviews, YOOZOO Games' Reception Room utilized a "total coverage" strategy, which ensured that its brand and products were widely displayed throughout the ChinaJoy expo area, becoming one of the biggest highlight outside of ChinaJoy's exhibition hall.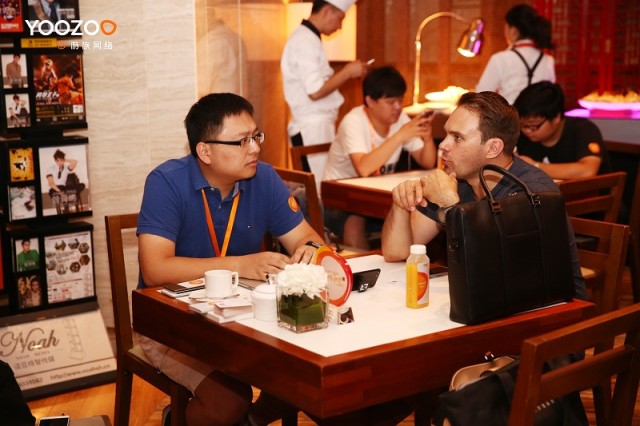 YOOZOO Games' Reception Room provides a dedicated communication space outside of the ChinaJoy conference area

The Reception Room was YOOZOO Games' first time creating a dedicated brand space outside of the official exhibition area. The creative business concept received positive reviews from attending media and enterprises. Additionally, YOOZOO Games' Reception Room served as a practical and original experiment in holding unofficial activities while also providing a new direction for other businesses in holding their own unofficial brand exhibitions.