Wonder Woman Announced as Official Spokesperson for YOOZOO Games' League of Angels-Paradise Land
06/02/2017
The growing influence of the Chinese gaming industry on the global market is visible in developers' accelerating expansion into overseas markets as well as an overall increase in product image. The other day, actress Gal Gadot, who starred in the most recent Wonder Woman film, was revealed as the official spokesperson for the latest installment of YOOZOO Games' League of Angels series, League of Angels-Paradise Land. The game was fully released overseas at the end of May, and received a Google Play global recommendation. It is expected to enter the Chinese market during the third quarter of this year.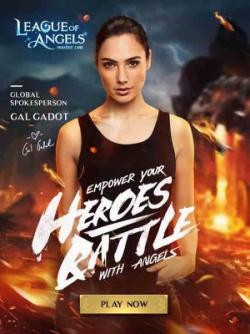 Wonder Woman Gal Gadot - spokesperson for Paradise Land

YOOZOO Games' Chief Product Officer Zhang Lei explained that this iteration of League of Angels marks the first time YOOZOO Games has invited a Hollywood actress to serve as a global spokesperson, and that the game's quality is nearing the AAA level. Artistic director for GTA5, together with visualizers for Lineage 2, Final Fantasy, and other classic games, helped take this mobile game's artwork to the client-based game level. The gameplay also incorporated innovative elements such as international battling, Roguelike free exploration, and dual rage skills to deepen the global community experience while introducing a breath of fresh air to mobile RPG design.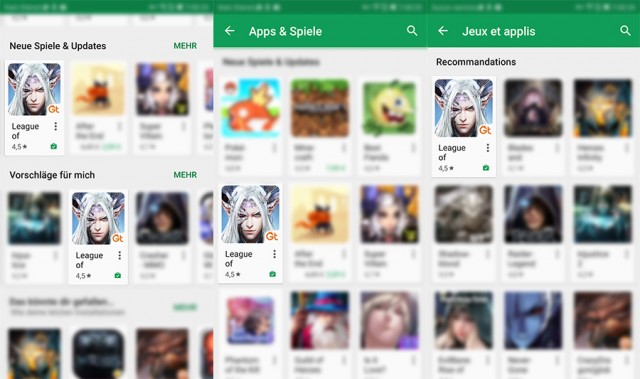 League of Angels-Paradise Land receives Google's global recommendation
Three faceted Marketing Upgrade: Impression globalization
Looking back over YOOZOO Games' past successes, products from the League of Angels series of games have been published in over 150 countries and regions, bringing in global earnings of over RMB 3 billion. Junior Three Kingdoms' number of global players exceeded 100 million two years following launch, reaching stable monthly earnings of over 100 million. Such success was closely related to the three-faceted core marketing strategy of "impression, topic, and participation." Taking League of Angels as an example, YOOZOO Games invited the nation's beloved female celebrity Lin Chi-ling to serve as a product spokesperson for three times, strengthening the brand image of League of Angels. Several highly entertaining PR stunts, such as "Celebrity Bachelorette" and "Wealthy Man Charters Plane to Express Love" were published through multiple social outlets, arousing broad conversation which furthered fan participation and captured customer attention.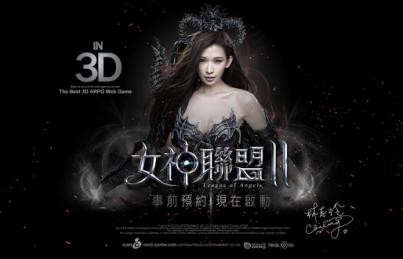 Lin Chi-ling represents the League of Angels series for three times

In Zhang Lei's view, the global gaming market has brought Chinese game makers an immense opportunity, but the Red Ocean war began long ago. Facing a limited number of users and fierce competition, effective marketing has become a critical part of mobile game success, and requires first selecting content that is easily recognizable and has a strong appeal. Only this type of brand information will emerge from the sea of information in a way that effectively leaves an impression on audiences. This time, YOOZOO Games invited actress Gal Gadot to serve as the global spokesperson, employing her international acclaim to complete the first step of the three-faceted marketing strategy.
At the same time, shifting the celebrity spokesperson roll from national goddess Lin Chi-ling to global wonder woman Gal Gadot is an immense step forward for the League of Angels series' global brand image, and further testament to YOOZOO Games' advancing global influence. Analysis indicates that 2017 global game market revenues have reached USD 102.9 billion, among which YOOZOO Games claimed a substantial chunk in overseas development, with 800 million users in over 190 countries and regions around the world, and international earnings that match and may soon exceed domestic profits.

Global play shatters communication barriers
One of the highlights of League of Angels-Paradise Land is its introduction of "international battles." Once the Chinese version of the game comes online, players worldwide will be able to connect and compete with each other, shattering global communication barriers. Zhang Lei believes that a social play experience largely determines player attraction and retention rate for social RPGs. For example, the majority of games include guild systems, friend systems, and apprenticeships to deliver a stronger sense of community. Additionally, social play further expands the breadth of the gameplay system, attracting players on multiple levels.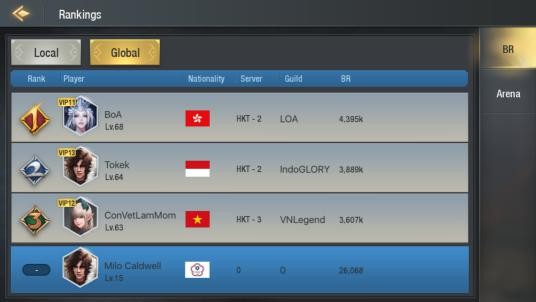 International battling shatters global communication barriers

While this is not the first instance of worldwide gameplay for a mobile game, it demonstrates global product orientation and is highly advantageous for a company like YOOZOO Games, which has a global customer base of 800 million people. Perhaps this is one of the reasons that international celebrity Gal Gadot was invited to serve as the game's spokesperson. On the other hand, Paradise Land utilizes an inverse publishing technique, first releasing its product abroad and then bringing it to the Chinese market. Its Google Play recommendation is also based on YOOZOO Games' international publishing advantages and the overseas influence of the League of Angels brand.
Paradise Land's introduction of global battles will make it the first Chinese social RPG to link players around the world. Through the support of YOOZOO Games' global publishing system, perhaps it will break new grounds for the League of Angels series of games.