CGTN Reports "China's 30 Major Exporting Brands" – YOOZOO Games Demonstrates Global Achievements
03/31/2017
Recently, CCTV's CGTN network aired the program The Localization Process of Chinese Companies Going Global. The first episode focused on "China's 30 Major Exporting Brands," and selected YOOZOO Games as an example of the global expansion of China's emerging Internet enterprises, which drew a lot of attention from the society.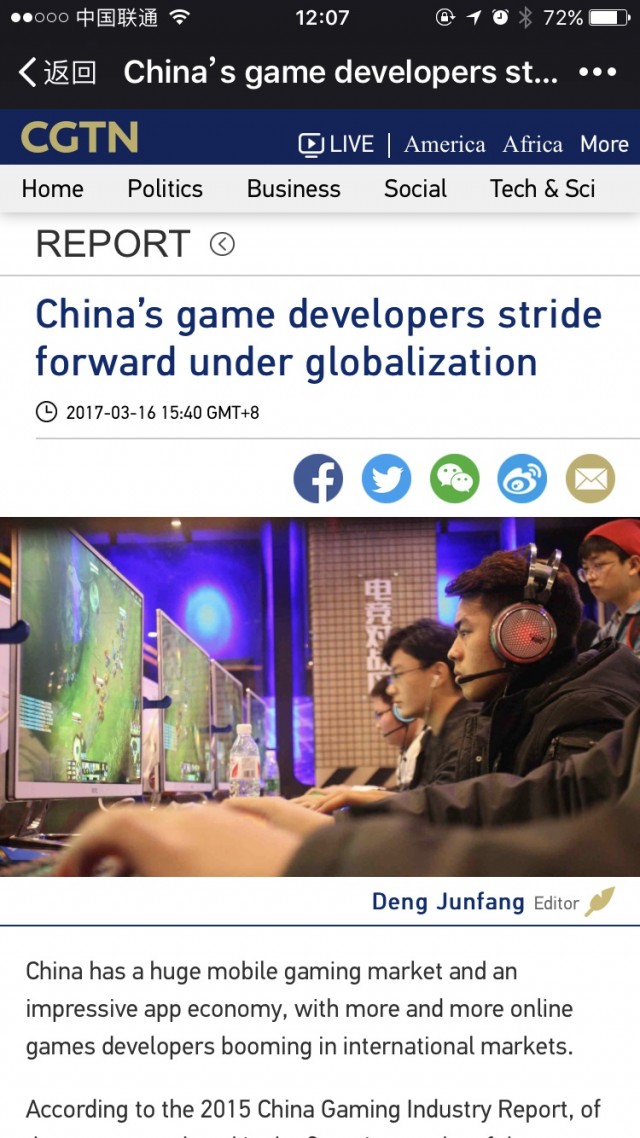 CGTN special report "China's 30 Major Exporting Brands"

The report selected the top 30 multi-national companies of China according to BrandZ and Google global rankings, recording the daily lives and work environment of employees who contributed to the localization of these enterprises' overseas branches, revealing their personal experiences and typical work examples, delivering audiences a rough outline of each business' overall operations and the challenges they must overcome when taking their products abroad.
On March 20, the market research company Millward Brown of international communications giant WPP released its 2017 BrandZ "China's Top 100 Brands" list in Beijing, emphasizing that this was the first time that Chinese brand strength surpassed that of multinational brands. In the "BrandZ China's 30 Major Exporting Brands" report released at the same time, large enterprises "flexed their muscles" to the world, while new Chinese brands were sprouting like mushrooms, and Chinese gaming brands including YOOZOO Games, Elex Tech, IGG, and Mob, demonstrated immense potential. As China's leading interactive entertainment provider, YOOZOO Games has seen explosive growth in recent years, especially in its overseas markets, truly earning the title of "black horse."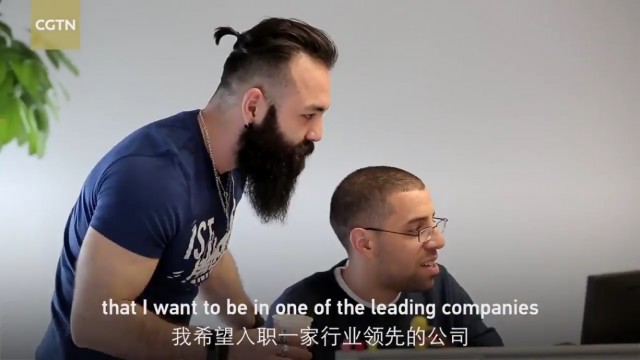 YOOZOO Games' foreign employees share their work routine in a video

For this episode, CGTV selected YOOZOO Games as a representative of Chinese export brands because of the company's beneficial attempts at globalization over the past several years, as well as the stunning results it has achieved throughout the localization process.
A clear and firm strategy has enabled YOOZOO Games to make remarkable accomplishments throughout its globalization. Statistics show that, since YOOZOO Games began expanding its overseas market in 2013, it has accumulated over 800 million customers worldwide, and published its products to over 150 countries and regions. Throughout the export process, true localization based on globalized products and regional operations has been key to the success of YOOZOO Games' multiple products in the global market. In recent years, the League of Angels series has exploded in popularity in European and American markets, with League of Angels and League of Angels II being selected by Facebook as the best new game of the year in 2014 and best browser game of 2016 respectively, accumulating 200 million players around the globe. European and American fans went crazy for the mobile game Legacy of Discord-Furious Wings, which topped the list of bestselling ARPGs in January 2017, and made Top 5 bestselling mobile game lists in 56 countries around the world. YOOZOO Games' self-developed Junior Three Kingdoms has also performed well in Japan, Korea, and Southeast Asian markets, reaching iOS and Google Play's Top 10 bestselling lists in Singapore and Malaysia, and making Top 10 earnings list in ONE Store on the first day it launched in Korea.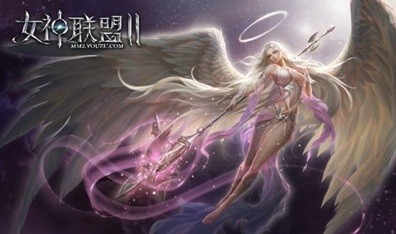 League of Angels II Makes Stunning Performance Overseas
In addition to localizing its products, CGTV made note of YOOZOO Games' another localization measure of gradually establishing branch offices overseas. YOOZOO Games opened a branch office in India this March to begin making inroads into India's vast market potential in a move that further expands the company's global reach and raises its number of global R&D centers to 8. YOOZOO Games COO Chen Libiao remarked that, in the future YOOZOO Games will continue its dual-pronged domestic and international strategy, bringing rich products, premium quality, and careful operations to customers around the world.