Yoozoo Releases "Give It Up! 3: The World" Foreign Edition, Expanding World-Famous IP
11/30/2017
Recently, Spark Studio under Yoozoo officially released the foreign edition of the casual rhythm game, "Give It Up! 3", to continue the classic inkblot IP. The release garnered immediate global recommendations from both App Store and Google Play, a testament to its gameplay and quality.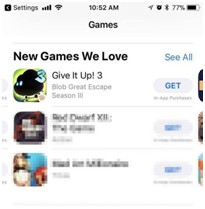 Give It Up! 3 gets recommendation from Apple
Challenging gameplay and intricate details made "Give It Up!" and "Give It Up! 2" favorites of tens of millions of fans worldwide, ranking in the top 10 for music games and becoming a mainstay atop paid downloads in many countries throughout the world. "Give It Up! 3" is the third release in the series, a joint effort of Spark Studio--the casual game division of Yoozoo--and famed overseas game producer Invictus Games, featuring all-new, 3D "heart-pumping" beats. The collaboration proved once again Yoozoo's ability to work with international developers, and showed the company's resolve to attract new IPs as well as extend old ones under its "Major IP" initiative.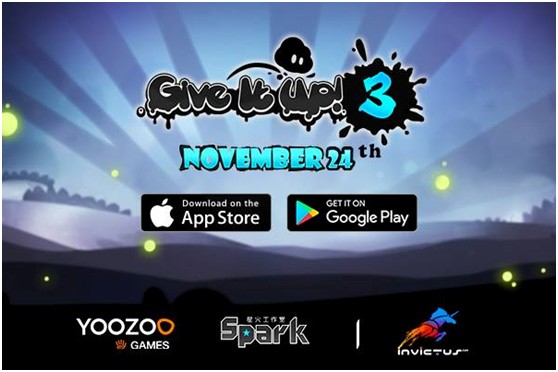 "Give It Up! 3", a joint effort of Yoozoo's Spark Studio and Invictus Games
"Give It Up! 3" is an all-new sequel upgraded to 3D, with 5 new scenarios and improved story lines. What's more, "Give It Up! 3" adds a global PvP feature to further player interaction and enhance the gaming experience.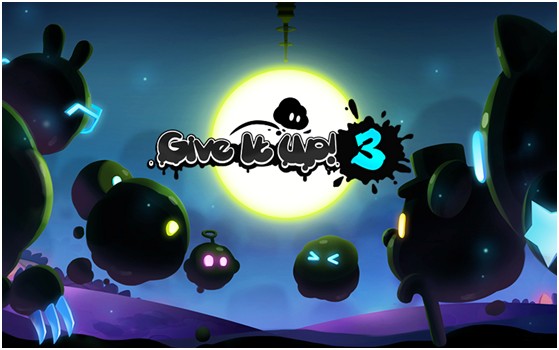 "Give It Up! 3" game
Currently, "Give It Up! 3" is already available in many countries and regions abroad and has garnered excellent reviews and sales. While in China, the industry waits with bated breath to see whether "Give It Up 3: The World" will measure up to its international success domestically.