Game of Thrones Winter is Coming Introduces New "All-Out War" Event for an Immersive City Siege
09/14/2022
Game of Thrones Winter is Coming, the popular PC browser game, today introduced All-out War – a brand new cross-server real-time strategy battlefield event that pushes the story of Westeros to a new level.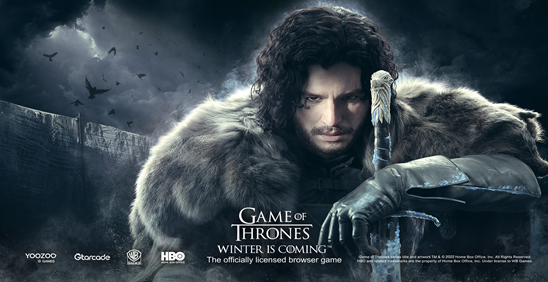 The All-out War is a cross-server PvP event where different factions compete for ultimate glory with real-time tactical control over battles. Players can march freely on a large map and change their target or destination any time they want! Plus, they can command 10 million soldiers that are automatically sent by the system without worrying about losses. Start with a brand new kind of gameplay and enjoy an immersive city siege anytime and anywhere!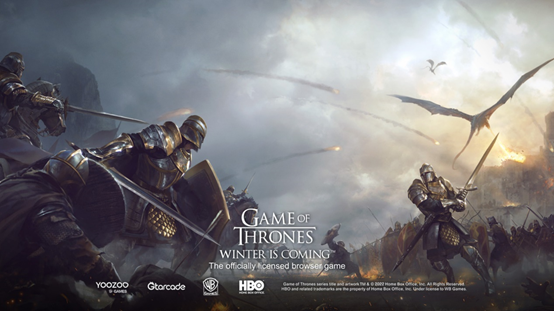 Players must set up strategies to occupy cities step-by-step in the All-out War event. In order to occupy the most cities and defend their own faction, they will have to produce more resources, obtain the most buffs and defeat powerful enemies. Unlike the previous Castle Siege event, players will not be able to enter and occupy cities before they take down the city gates. There are also various buildings that have different functions within cities. When attacking, players can create troops from a military camp in the military city closest to the front line, greatly reducing marching distance and time. If the enemy camp is destroyed during a siege, the enemy will no longer be able to create troops from that city, which will maximize the opponent's victory.
This update also introduces a new "Chariot vehicles" system, which is exclusive to the All-out War event. Players cannot initiate a rally without a chariot vehicle on the All-out War battlefield. Different types of vehicles have unique functions that can make the battle more unpredictable and exciting. Players can choose from Offensive, Defensive, and Logistic positions to help their factions produce and arrange resources and vehicles.
In addition, thousands of players from different factions will be able to fight on the same map to compete for the ultimate glory! Whatever military position they choose, everyone can contribute to their factions and enjoy the real-time strategy battlefield in Game of Thrones Winter is Coming.
Hurry and embark on this epic journey! Let's see who will be crowned champion!
Developed by YOOZOO Games, Game of Thrones Winter is Coming is a PC browser real-time strategy game officially licensed by Warner Bros. Interactive Entertainment under license from HBO®.
Since its launch in March 2019, Game of Thrones Winter is Coming has amassed more than 16 million registered players worldwide as of September 2022. YOOZOO Games attributes this success to the company's extensive experience in SLG category, as well as its rising overseas publishing ability and channel cooperation capability after in-depth understanding of the global market. In recent years, YOOZOO Games has continuously pooled experience, deepened international cooperation, and strengthened the competitiveness of its SLG and MMO titles, as well as games in other outstanding categories. It has more than 1,000 partners overseas, reaching more than 200 countries and regions in Europe, America, the Middle East, Asia and South America, achieving nearly 1 billion users worldwide.
Official Site: http://www.yoozoo.com/
Global Game Portal: https://www.gtarcade.com/
Game of Thrones Winter is Coming Facebook: https://www.facebook.com/GOTWinterIsComingBrowser/
Game of Thrones Winter is Coming Twitter: https://twitter.com/got_coming
Game of Thrones Winter is Coming YouTube: https://www.youtube.com/channel/UCU9sm-DK8Ub1xmmCXVEJ6vw