YOOZOO Expands Presence in Singapore with New Mediapolis Office
11/05/2019
Leading games developer and publisher YOOZOO Games today unveiled its brand new Mediapolis office, making Singapore an overseas base for the Chinese firm's extensive international operations.

YOOZOO is a global entertainment company specializing in game development and distribution. Since its founding in 2009, YOOZOO has forged a strong global distribution network and launched a multitude of highly successful products.

Chris Tan, Office Manager of YOOZOO's Singapore operations explains: "Singapore is not just a base for covering the APAC region, but for YOOZOO's truly global distribution network. This includes key areas such as Germany, following YOOZOO's acquisition of German developer Bigpoint Games in 2016, as well as R&D outside of the gaming industry".

Whilst YOOZOO has until now focused on video games development and publishing, with the support of the Digital Industry Singapore (DISG) they are now building on their expertise in games to begin a new AI chapter, focusing on biomedical development – healthcare, wellness and sports. YOOZOO plans to build its global AI hub in Singapore, with the team set to grow to around 60 AI researchers and engineers within the next five years.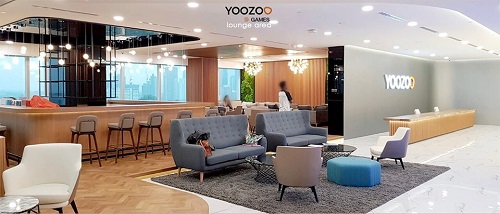 Dr. Chi-Keong Goh is an Artificial Intelligence & Data Science expert with over 15 years' experience in developing and leading data-driven innovation, who recently joined YOOZOO's Singapore office as AI Technical Director. Dr. Chi-Keong said "This is a great step forward for Yoozoo. Singapore's strong economic stage acts as a global platform for our business. Our goal is to contribute to Singapore's economic growth, whilst taking advantage of the innovation and talent on offer here to push the limits of our artificial intelligence research and development".

"We have been active in Singapore since 2015, but last year we assessed, reacted and regrouped our Singapore strategy, management and direction. From the Mediapolis office, we are able to attract, foster and mentor talent – hiring for both our business operations teams and research departments. We are heavily pushing education and academy training – investing back into the Singaporean economy," Chris added.

Mr Ang Chin Tah, Director of DISG said: "We are excited to see YOOZOO choose Singapore as its base for its global expansion. This is a great example of how DISG is partnering with companies to support their continued growth and evolution: from Singapore, YOOZOO will build new businesses in health, wellness and sports, by using AI to develop innovative products, and scale them for the region and beyond."