Forbes World Record For Junior Three Kingdoms
03/27/2020
March 26th 2020, The Forbes World Records Certification Body confirmed that Junior Three Kingdoms series, developed and published by YOOZOO Games, has set a world record for Most Popular Three Kingdoms Trading Card Game Brand.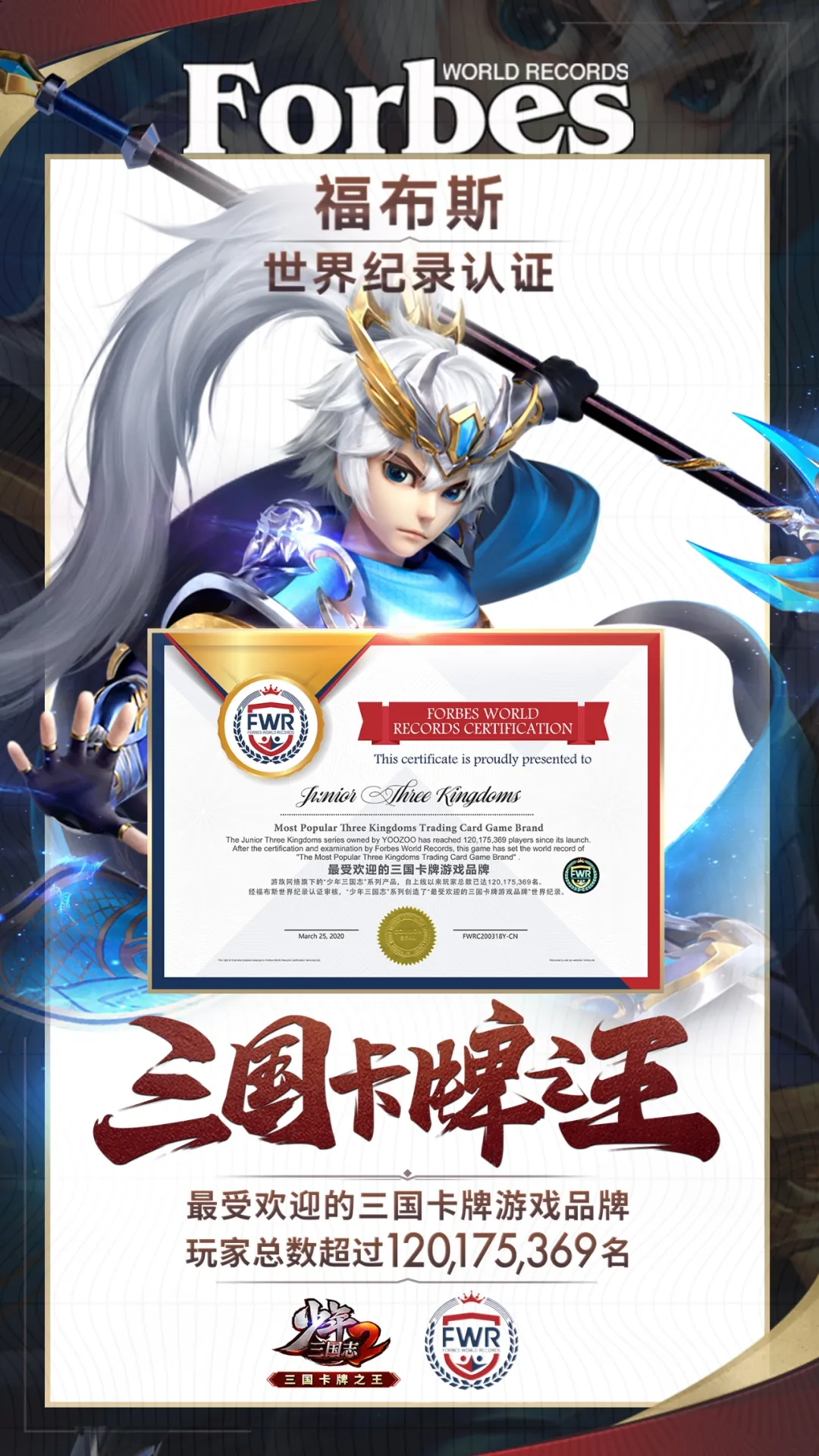 YOOZOO's Junior Three Kingdoms series was founded in 2015. The series consist of two card mobile games, Junior Three Kingdoms and Junior Three Kingdoms 2. The games have over 120 million users. The newest title, Junior Three Kingdoms 2, launched just four months ago but already has registered users in excess 20 million, gaining regular recommendations on the major app stores.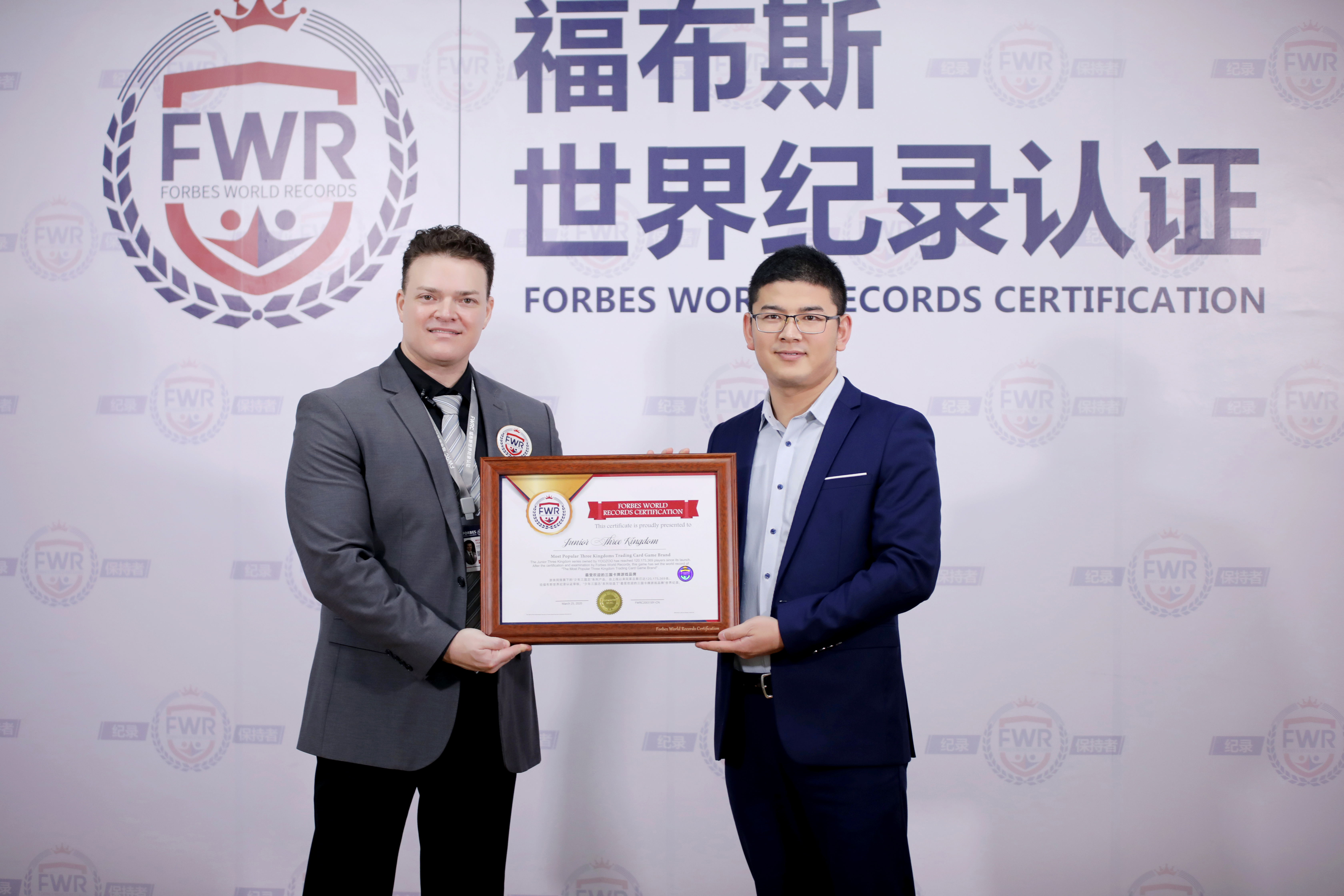 The Forbes World Record Certification Body is comprised of business consultants, certification officers and legal experts. It is a global record management certification agency that works closely with data companies around the world, and has a large database on which to certify record claims. It aims to build a professional, open and equal world record certification agency in the field of World Record Certification Services.