Yoozoo First MMO "Era of Angels" Begins Beta Testing on All Platforms
01/11/2018
Ardently endorsed by popular Chinese star Crystal Liu, Yoozoo's first MMO, "Era of Angels" officially began beta testing on iOS and all Androids on January 11, firing the company's first salvo in the MMO market of 2018. As Yoozoo Games' opening title, "Era of Angels" beta test attracted over 6.5 million players. For a game with no eminent IP attached to be so hotly anticipated, the game is expected to be an MMO dark horse in 2018, with hopes of breaking current major MMOs' stranglehold and realizing Yoozoo's goal to upgrade the mobile game genre.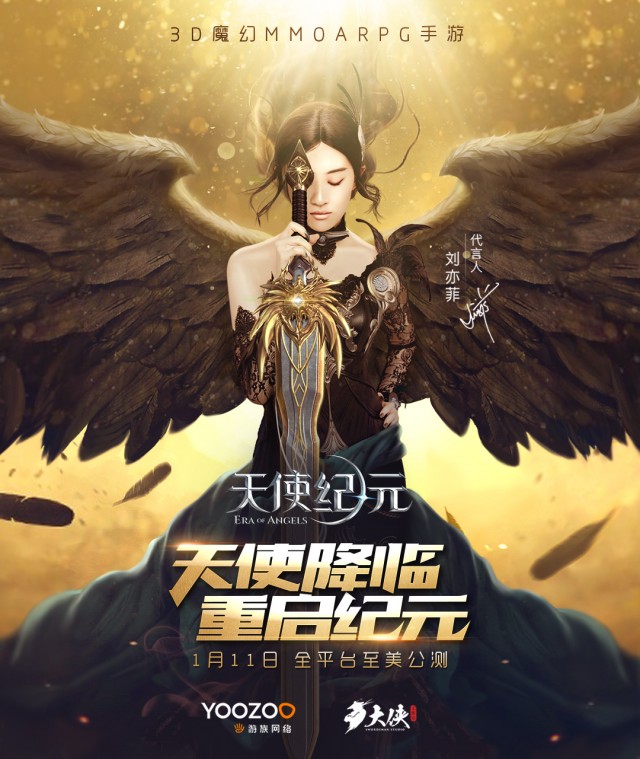 Yoozoo's "Era of Angels" beta-test
"Era of Angels" is a 3D mobile fantasy MMOARPG that offers a grand, exciting world at war. Like most mobile MMO games, combat is the primary theme, with a focus on social competitive play and battle experiences. However, Yoozoo has continued to refine the game engine and actual gameplay by employing renowned Japanese and Korean art and sound effect specialists for the project, perfecting the game to the level of an AAA masterpiece. From vivid graphics and motion-capture to smooth control and sound effects, the game performs well beyond its competitors in the genre.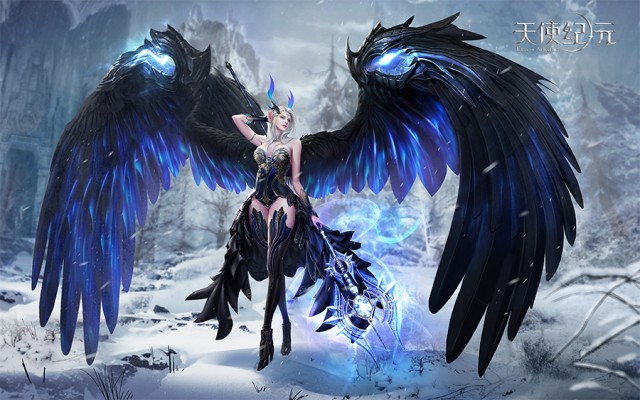 Quality original "Era of Angels" concept sketch
"Era of Angels" is the product of Yoozoo's ace unit, Hero Labs, responsible for hits such as "The Lost Tomb", "Furious Wings" and the new "Legend of the Condor Heroes". The veteran team is experienced in all aspects of ARPGs, from design and development to user management, and knows what it takes to compete and succeed in the MMOARPG market.
On top of breakthroughs in quality, Yoozoo targeted fan groups with a series of promotions to help Era of Angels build an audience without a recognizable IP. Over 650 million players made it one of the most beta-tested original games ever.
With an all-star design cast, a top publisher and strong multi-pronged promotions, Era of Angels will be propelled to the apex of mobile strategy games, replicating Yoozoo's successes in the card and strategy games genres, as well as accelerating the growth and breakthroughs in mobile gaming led by Yoozoo.