Legacy of Discord-Furious Wings' Multiple Language Version Goes Online
01/06/2017
January 6, 2017, the mobile ARPG Legacy of Discord-Furious Wings, developed by Fancy Guo and published by YOOZOO Games (SZ.002174) was once again received Google's global recommendation, as the game responded to players' call and launched its new seven language version (German, French, Spanish, Portuguese, and Russian) which had received high expectations from the industry.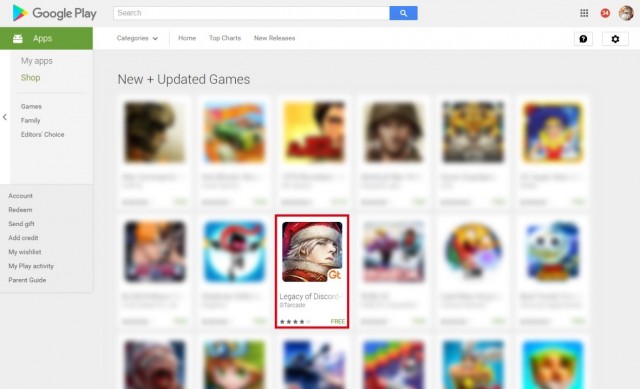 Legacy of Discord-Furious Wings receives Google's global recommendation again

Legacy of Discord-Furious Wings is a mobile 3D fantasy ARPG built around a Guild versus Guild core. During its first day of open testing on November 11, 2016, the game was recommended by both iOS and Google Play. The game's powerful versus mode, playability, host-standard artwork, and the fluidity of game support for a wide variety of mobile devices earned it 194 recommendations by Apple within one month. The game also repeatedly topped the iOS bestseller lists in Singapore and the Philippines. Gaming media site MMOsite commented that "LOD is an exceptional mobile game. Compared to many similar products we have seen, it gives a stunning performance."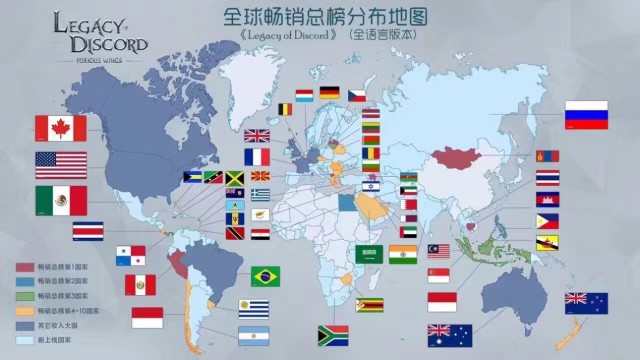 Legacy of Discord-Furious Wings tops bestseller lists in seven countries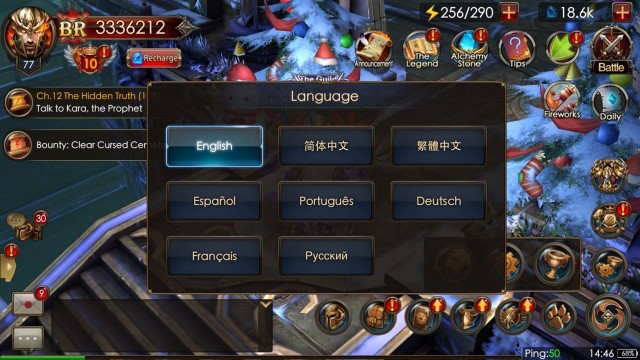 Seven language version supports German, French, Spanish, Russian, Portuguese, Simplified Chinese and Traditional Chinese

Under the concepts of "product globalization and regional operations", YOOZOO Games has adopted a segmentation strategy in different markets that emphasizes product localization and integrates local culture into promotional activities when going global, marketing products in a way that uniquely resonates with each region. When launching the multiple language version, YOOZOO Games will hold a league battle engaging Internet celebrities from England, Germany, France, and other 3 countries under the theme of "Honor through Battles, Legend through Unity." The celebrities will jointly endorse Legacy of Discord-Furious Wings, and players could vote for their favorite celebrities to serve as the game's spokesperson.
YOOZOO Games currently publishes its products in over 150 countries and regions, and its overseas operations matches the scale of its domestic business. Germany, France, and Russia are critical regions for YOOZOO Games' global development, and are important sources of its international revenue. In the future, YOOZOO Games intends to release Arabic, Indonesian, Turkish, Polish, and Thai language versions of the game, further expanding the emerging markets and segmentation markets while deepening the mature markets. Fancy Guo's persistent refinement of product quality and YOOZOO Games' years of publishing and operating experience have made the multi-language version of Legacy of Discord-Furious Wings' well worth the wait.